SMARTT Shipping is a FREE shipping solution that provides instant, real time, best available freight quotes from multiple LTL and small package carriers prints shipping documents and electronically dispatches trucks for pick up, on Inbound, Outbound and 3rd Party shipments.
Distribution management, order fulfillment
and transportation by CSS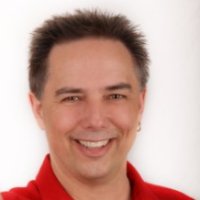 Richard "Freightmeister"  Highet
Richard the visionary designer behind SMARTT Shipping Software. Richard uses his hard-earned expertise in helping his customers reduce the costs and increase the efficiency of their shipping operations. Richard learned the freight business literally from the ground up. He got his start in the shipping industry traveling with his dad making freight deliveries throughout Canada. Richard went on to become an owner-operator serving the oil fields of western Canada, and by his early twenties, was the owner of a small fleet of trucks. Richard was already a well-seasoned veteran of the shipping industry by the time he hit his mid-twenties; from Oil Patch Driver…to Long-Haul Owner/Operator Trucker, then during a twelve-year stint with one of Canada's largest transportation companies (Canadian Freightways), Richard held a number of positions from Account Manager to Logistics Consultant to Assistant Terminal Manager and then finally Logistics Analyst. Along the way he learned every aspect of the transportation business and in 1994, Richard solidified his status as a Business Management Expert by earning his Business Management Certification from N.A.I.T.